St. Vincent de Paul
St. Mary Buffalo Grove:
What we do as a Conference

[CLICK on the icons below and SCROLL DOWN for more]
DONATE on the Golf Outing page as shown below.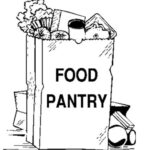 We operate the pantry on third Saturdays of the month from 8:00 until 10:00AM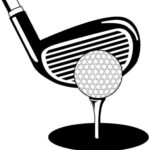 You will be transferred to our registration platform to complete Golf Outing REGISTRATION or to DONATE to our Conference. Use the "Return to Home Page" link to return to this page. It is located below the start time and date of the golf outing.
Our Conference home and location of our pantry.
To return, please use the BACK ARROW key of your browser, as there is no "Return to Home Page" on their website
Fighting Poverty, Bringing Hope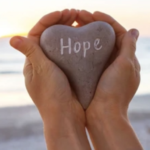 Who We Are
Our Society members, affectionately called "Vincentians," are joined by their passion of serving neighbors in need. Vincentians commit to membership in one of our 116+ Chicago area  conferences for fellowship, training and spiritual guidance in their habit of service Meeting people at difficult times in their lives requires sensitivity, compassion and a deep respect for their struggles. The center of our service model is a person-to-person home visit, during which our trained staff and volunteers get to know our neighbors and hear their stories.
                                                                   What We Do
The Society of St. Vincent de Paul Buffalo Grove Conference is a volunteer organization that offers direct aid to those in need across two counties in the Chicago Northwest suburbs and has done so for over 60 years. Through personal, compassionate interaction, the Society's members provide short-term financial, material and emotional support to our neighbors in need.
In addition, broader Society programs and services help families address the underlying root causes of their basic unmet needs. Things like providing food, rental and utility assistance, empower our friends in need to build a life free from poverty.
"A network of friends, inspired by Gospel values, growing in holiness and building a more just world through personal relationships with and service to people in need."
Contact Us
If you are in need of our assistance,
please call (847) 541-1450 and ask for extension 131, the St. Vincent de Paul hotline.
Please state your name and call back phone number clearly and slowly.
Someone will return your call within 24 hours.
You can also email us at [email protected]
© Society of St. Vincent dePaul St. Mary Conference 2022. All rights reserved.